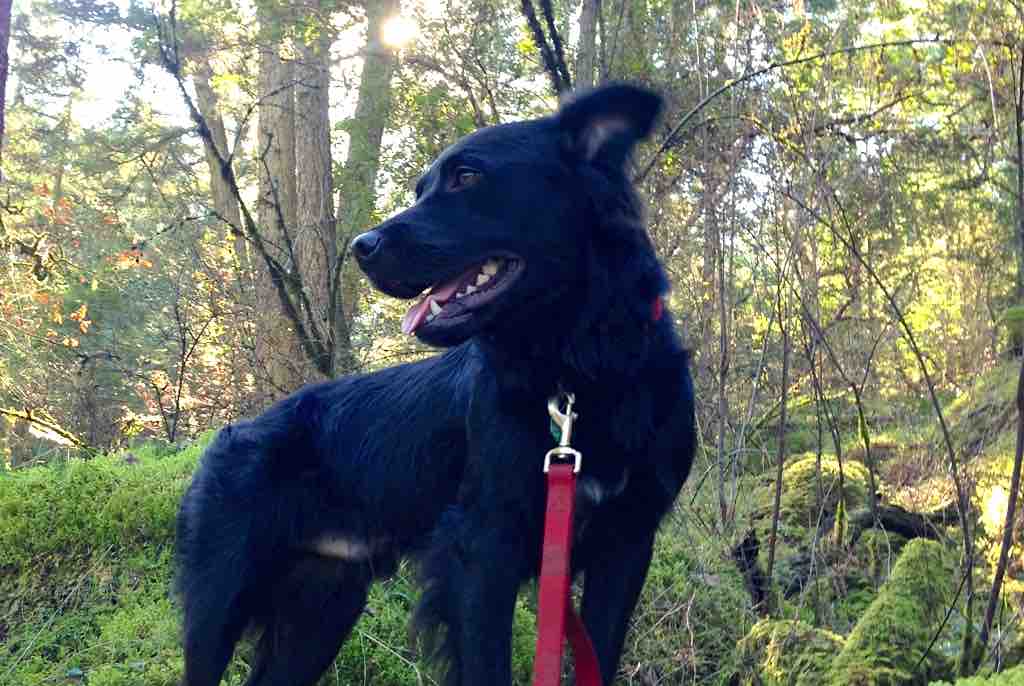 Remember Show and Tell days from back in grade school?
The nerves, the excitement, the thrill of sharing something new only you could add?
Getting a new foster dog is pretty much the same idea as show and tell when you start walking around your neighbourhood. Since it feels good to be sure, prepare to answer these 5 questions as if you're showing off your new lunchbox:
Name
Kind of dog
Age
Friendly?
Where'd you get her/him?
Feel prepared by having answers to these commonly asked questions in your back pocket – right beside the dog treats.
Here's a real-world example of show and tell tips for one of our successful foster dogs:
Name: Mac
Breed: He's a mix of different breeds – mostly retriever and staffy – so basically a fluffy pitbull (aka a happy unicorn)
Age: Mac is about 1 year old so he has lots of energy
Temperament: He's very friendly with most dogs, he just isn't a fan of intact males – can't blame the guy for being jealous since Mac's a neutered dude.
Where did you get him?: We picked up Mac from the CRD Animal Shelter (the local pound) for an over night stay… 2 weeks ago. We liked him so much we decided to look after him until he gets adopted for keeps!
If you take a deeper look at these answers we used, we like to bring a positive light to dog fostering when it makes sense. If people are open to learning more and are asking lots of questions it's usually a good sign they think fostering a dog is kinda neat. Why not share with them some of the best parts of the job?
Use these show and tell basics as a spring board for conversation and you'll be ready for a chat anytime.
Who knows, you may even make a new friend in the process.