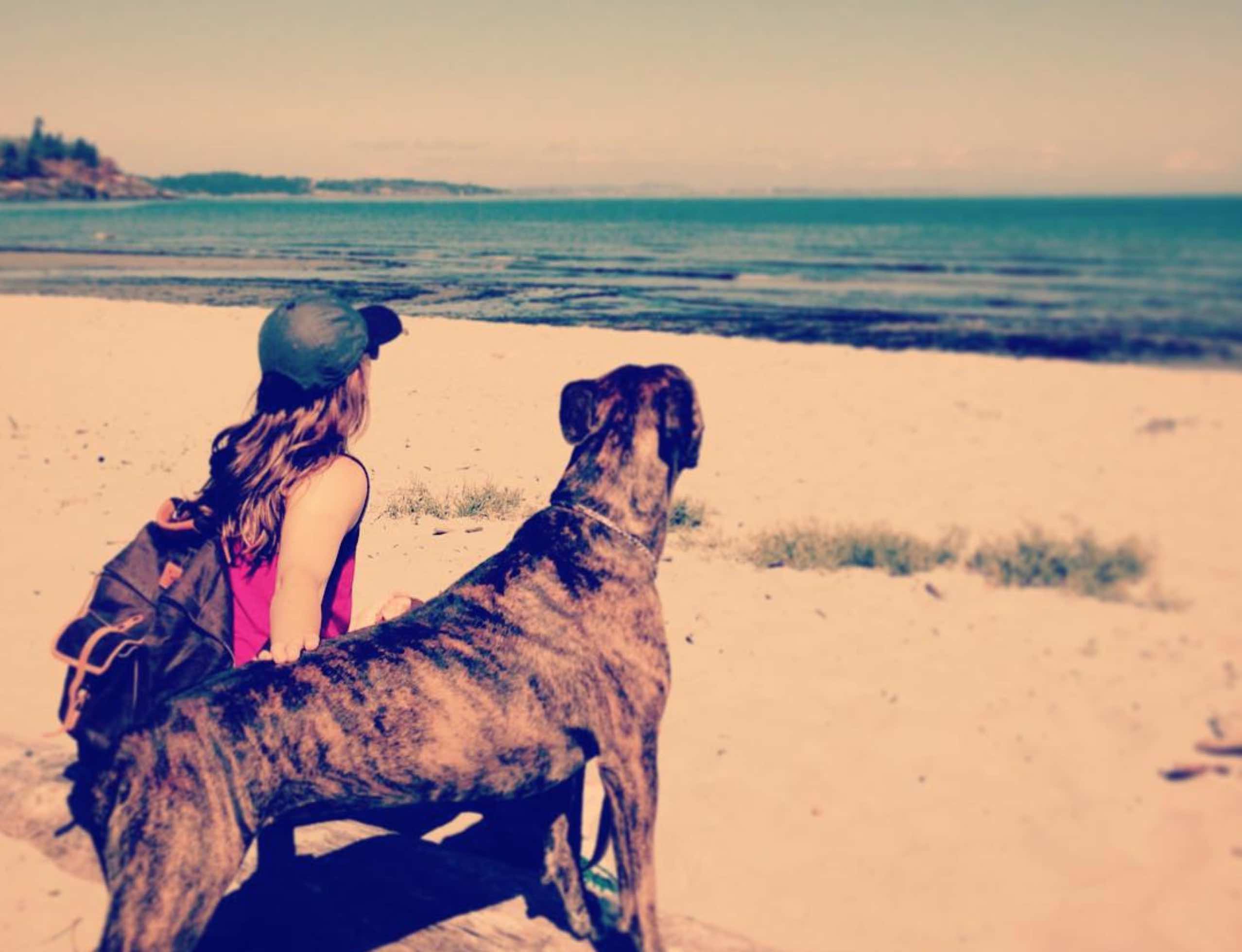 Finding somewhere to take your foster dog off leash can be tricky.
The right answer always depends on the animal rescue you're teaming up with and their specific rules. A lot of the time, the history of your foster dog can be a bit foggy so most rescues air on the side of caution. Because of this, they can seem like party poopers by saying you can't take your foster dog off leash outside.
When it comes to letting your dog off leash, most organizations ask you to keep your dog leashed when you're going for a walk. From personal experience this is a GOOD IDEA, avoiding real things like these:
running away for 40 minutes to chase bunnies in the forest at night
breaking up dog fights on hiking trails
casually strutting across the middle of a busy road
climbing rock walls to meet the neighbours
belly flopping with a grin into stinky swamps
Needless to say, it's a lot easier on you and your dog to keep them on leash when you're out and about.
As you get used to taking your foster dog for walks, you'll learn what they like and dislike.
Sometimes meeting new dogs on the sidewalk is a good idea and other times it's easier to make a detour. Either way, it will be much easier to get your dog moving by keeping your dog on a leash.
So what about when you want your dog to run and play?
Do you or a friend have a fully fenced backyard? This can be a great chance to let your foster dog off leash and let them explore the yard. Playing fetch or tug-of-war is always a good time when there's a bit more space than your living room to run around in.
With a new foster dog off leash in the yard, it's always a good idea to keep an eye on them as you get to know their traits. More importantly their squirrelly side.
If they start digging in the grass try distracting by throwing a toy for them to chase in the other direction. Jumping up to see what's over the fence? Sounds like time for something else! You never know what dogs are capable of until they've surprised you by getting into the refrigerator or baking a loaf of bread while you aren't looking.
Whenever you have your foster dog off leash in the yard, enjoy the moment and have fun with them.
You'll both get a lot of good out of a little play time.