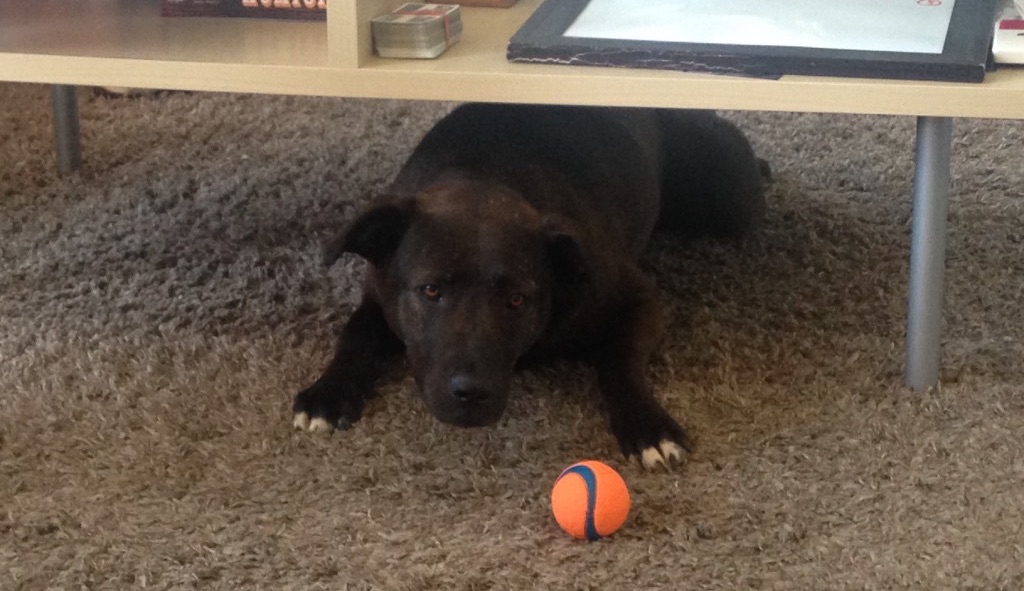 The same dog toys any other dog likes!
A big thing people forget about foster dogs is that they're a dog just like any other.
Came from an animal shelter? Still a dog.
Found on the trail in the rain without a collar? Chilly and could use a blanket, still a dog.
A ressssscue? Many people associate rescue dogs as being fragile, in-need and hard-done-by. But you guessed it, they're still a dog.
Dogs have an amazing ability to rebound from their past and focus on the present.
And in the present, dogs love a good chomp-able toy to play with, reminding them how good life can be.
If you're looking to get a quality toy for your foster dog, one of the best I've used with our foster dogs is a Kong Extreme. These things are ridiculously well made for getting your chomp on.
The best part? You can fill them with treats and a bit of peanut butter to give to your foster dog when you head out for a coffee. It's both a treat and something fun to occupy themselves while you go about your day. Use this trick to take gradual departures to get your foster dog used to you leaving and actually coming back.
These dog toys are also great at occupying your dog's mind.
Plus, with the biggest expenses of 'owning' a dog covered by the animal rescues we work with, we're able to splurge on a couple high quality dog toys. Why replace a poorly designed dog toy every month if you don't have to? One of our Kongs has lasted through over 8 foster dogs and counting. Now that's a lot of chomping.
Give one a try and if you've got some space to play a little fetch in your home, the random shape leads to some great bounces for your dog to chase.
Just remember to wipe off the peanut butter first.