We want people to adopt a dog when they're ready.
If you can offer a great home for a dog for 10-15 years straight, this could be a fantastic idea for you! At Foster Dog Life, we want dogs to find the right home. So just make sure you can pull it off – this is a BIG decision.
Speaking of big decisions, I'd like to share how I started on the path of fostering dogs.
In my mid-twenties, my girlfriend (now fiancé) and I were also tempted to adopt a young dog. One we'd getting to know through walks with the BC SPCA.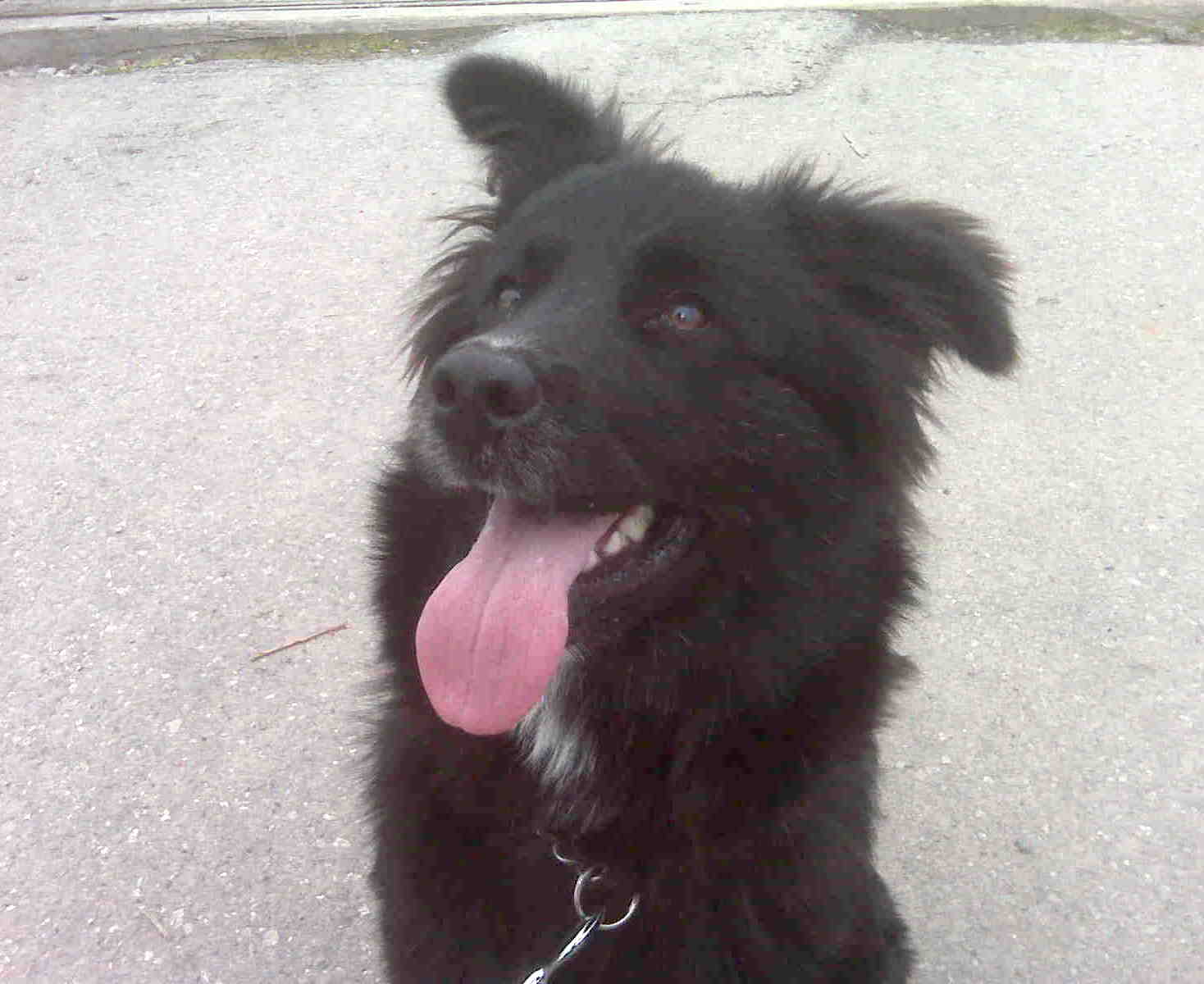 His name was Diego.
He was squirrelly, playful and charming. Just how we like them.
Taking Diego out for day trip adventures, we'd have the best time together. Running along the beach, hiking in the woods and playing fetch in the gated-off baseball park. Okay, maybe don't mention that last bit to the City of West Vancouver, but I trust you.
Having a string of random jobs, we knew finding steady work in the same city could be tough. This whole 'big city' thing was new to us and one of the reasons we were looking for guaranteed fun in our lives – aka a puppy.
But the more we got to know this fluffy 8 month old puppy, the more the A-word kept coming up. It's easy and it can sneak up on you like a dog reaching their nose for fresh bread on the counter. Instinct?
Getting to know a shelter dog can put bold ideas in your head.
These are ones you may not have had compared to walking a friend's dog who already has a home. A few of the crazy thoughts had by our 20-something brains, fresh and sparkly in the big city:
I'd do such a good job looking after him
I really feel a connection between us I haven't experienced before
he's special
we have the best dates with him
our landlord said we could have a dog
we could go for hikes EVERY day
I can't picture my life without this dog
come on, look at his ears!
his tail!
can we??
All this excitement came to a full stop when we delivered the news to our landlord. Previously, he had been open to us caring for a dog short-term so we let him know we wanted to adopt a dog.
Nope.
The landlord of our 500 square foot apartment replied with a NO, we could not adopt a dog and still keep our place.
Not letting this no stop us, we launched an immediate search for a place that ALLOWED dogs. With a total stroke of luck, we discovered an ad for a basement suite off Main Street with access to a yard! We met the homeowners – a young and laidback couple, expecting their first baby and it was a match!
We gave our notice and moved to our new dog-friendly home.
This was one of our quickest moves, but not not quick enough for Diego. Because he was such an a handsome little rascal, our dream dog had been adopted just before we settled in. Bummer.
This was hard to news to hear until we realized it was only the beginning of great things to come. Besides, who knew where we'd be 2 years from now, let alone 12 when Diego would be a much older dog.
As luck would have it, living in a pet-friendly home is a BIG step closer to actually having a dog in your life.
And just the beginning of our story fostering dogs.